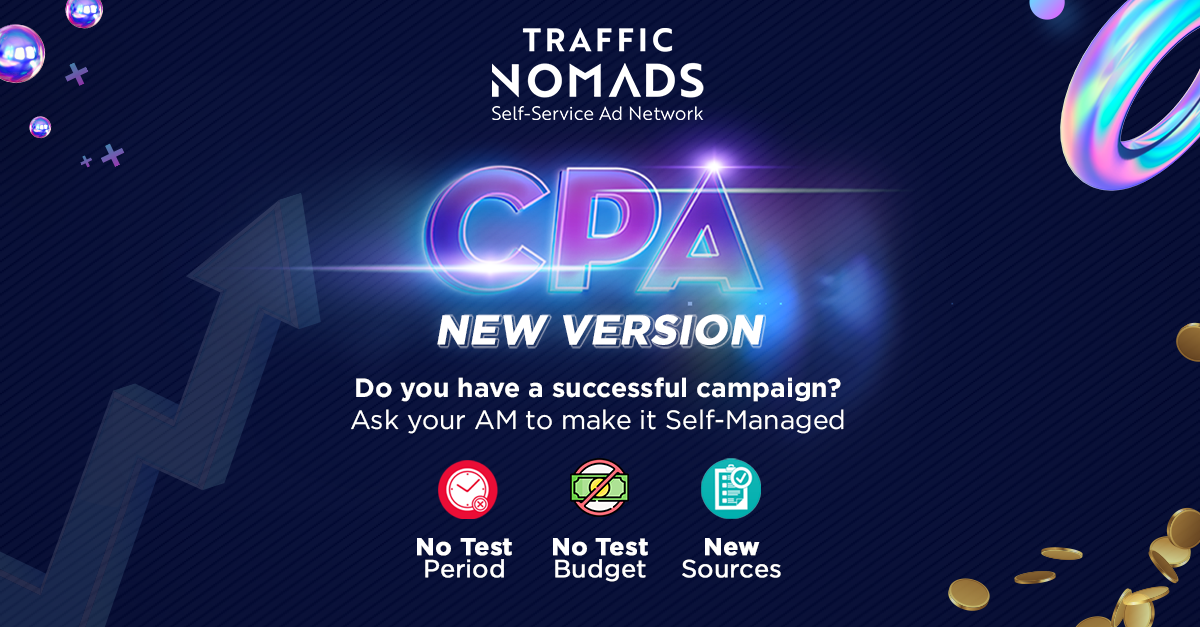 Heads-up Media Buyers! We have outstanding news for you:
We're launching a New CPA Version! 🚀
As Media Buyers we know how hard it is to keep a stable CPC/CPM campaign, so that's why we've developed this version to decrease your risks. If you're not used to run CPA campaigns, this is the time to step up and boost your results!
What's new:
✅ 100% Auto-Managed Campaigns (by our Media Buying team)
✅ No Test Budget
✅ No Test Period
✅ New Sources
To start with this New Version, all you have to do is:
1. To have an existing CPC/CPM campaign already working fine (CPA Target & CR)
2. Ask your Account Manager to upgrade it to pure CPA basis
3. If approved, you'll pay only for generated conversions in a new Auto-Managed clone campaign!
⚠️ A S2S Postback installation is mandatory! ⚠️
Login to your account and contact your AM for all the necessary info!
If you're not registered yet, you can do it here.
What you get is what you pay!
Boost your CPA campaigns now 🚀