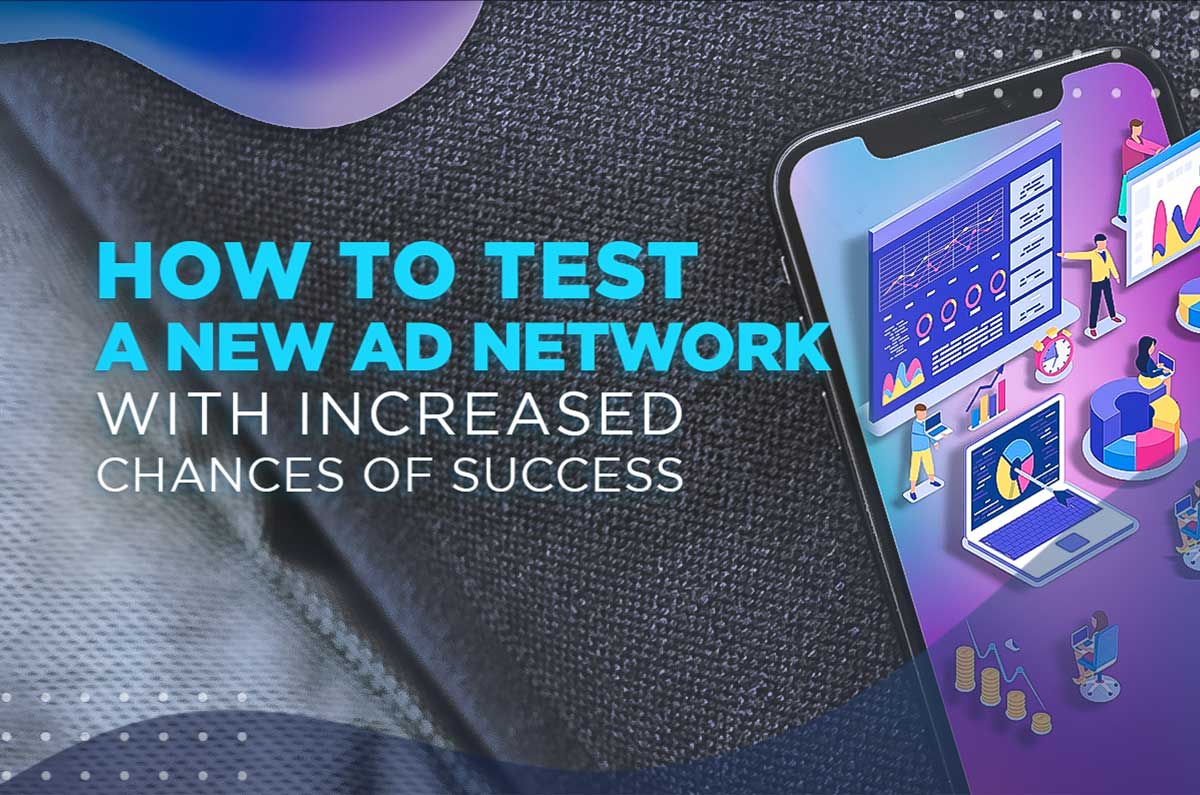 How many times have you wasted your time testing a new ad network? You invested 100$, had terrible results, zero support and eventually, you gave up. You know some media buyers are having great results in that ad network but you don't seem to understand how.
If you relate to the problem above, this post is for you. In this post, we will share tools and tips you can follow to protect your test budget, whilst creating campaigns that will actually drive the best traffic from the new ad network to your campaigns. Of course, there are no miracle recipes, and performances vary a lot from source to source, but there are a few steps that the best media buyers use to reduce risk and increase the chances of success.
How to increase the chances of success when testing a new ad network? 
Let's dig into what you should know before you start testing a new ad network. 
About yourself:
Discover which landing pages have better conversion rates;
Understand which ads have the best performance; 
Analyse the performance on multiple devices and OS;
Find which ad formats are more appropriate for your campaign and audience;
Calculate your average EPC;
If you do not know the performance of the landing page/ads or if you want to test a new ad format, use tools like Adplexity to check top landings and understand the best performing ads that are being used on similar products. Alternatively, contact the support team of your new traffic source and ask them for ideas. Furthermore, talk to your affiliate network to understand what are the top landing pages and expected EPCs. Remember that your success is their success, so go ahead and ask the right questions.
Knowing the average EPC is important for you to understand what is the minimum bid per click on a new ad network. Even though every network and every type of traffic as a minimum bid, your product might require a higher or lower bid for success. It's imperative you know what is your budget before you start.
About the ad network:
Understand what are the ad formats available and the ones with the best performance;
Find out what are the top geos;
Discover what kind of targeting options are available;
When you are testing a new ad network you should try to understand what are their top ad formats and top geos. Almost all networks share their top geos regularly on social media so go ahead and do some research.
You have collected all the information, what next?
Once you have collected all the relevant information and you are confident about your data it is time to start your test campaign.
Start with what you know. 
Start with the landing with the best performance
Create at least 3 ads per campaign
Bid at least 50% of your average EPC
Target only the devices and OS with the best performances
Select only the PREMIUM sources (if that network has this option)
Always select a frequency cap (maximum 3/24)
Select high UAL (if push notifications)
Create separated campaigns as much as possible: don't mix geos, OS, devices and carrier/wifi as prices are quite different;
Follow the steps above and the chances for success will be much higher next time. 
That's easy. Now what?
Collect data. Once you start getting some traffic, gather some data and start optimizing: adjust bids and/or pause zones that have spent more than twice your CPA goal. Always try to optimize per zone and not per source to achieve the best results. Like other arts, media buying requires some patience 😉 
Jump in the unknown.
Once you are profitable or you have discovered enough profitable zones it is time to jump into the unknown and get out of your comfort zone:
increase frequency caps to boost volumes
introduce medium and low UAL (if push notifications)
introduce Standard and Remnant traffic sources
introduce new devices and OS
etc.
Create separated campaigns as much as possible to keep track of all these changes and to detect the best zones in each campaign faster. Depending on the volume you get, it might take some days, even weeks, to discover the profitable and stable zones you need. Those RON campaigns should be seen as the "explorer" campaigns, which will then feed a whitelist campaign. 
And that's it. Once you have whitelist campaigns running, that are profitable and stable, you can relax and enjoy the profits in your new ad network.
Are you ready to test a new ad network?