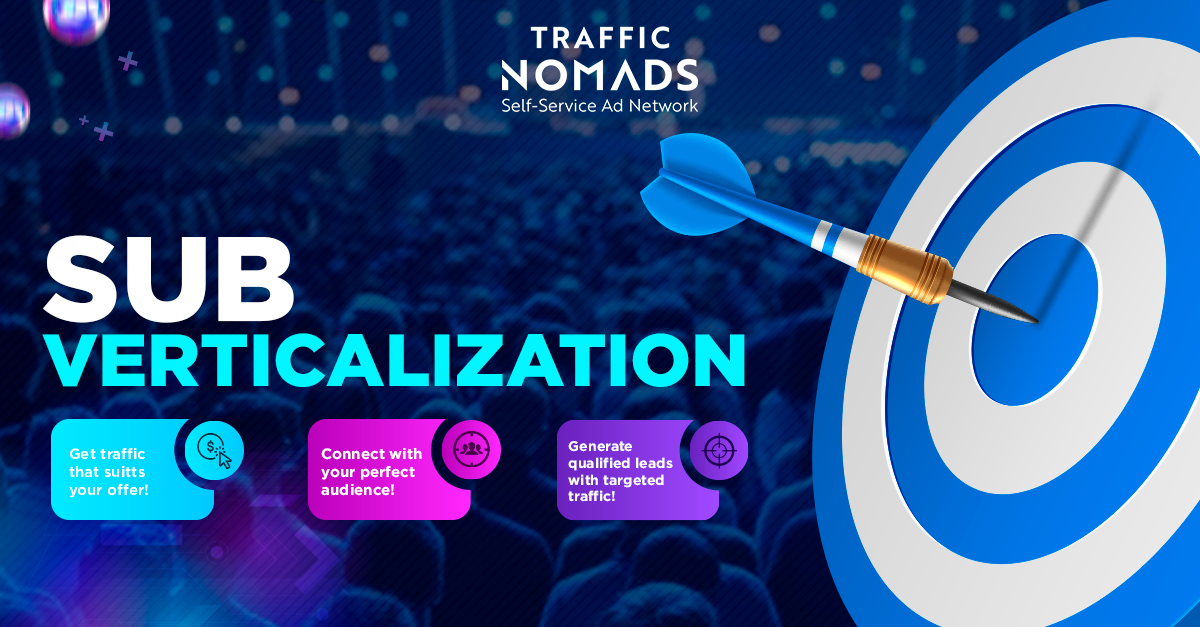 Are you tired of wasting money on traffic that doesn't convert? Do you want to get more targeted traffic to your website without spending a fortune? Then you need to try our new feature, SubVerticalization 🎯🎯
At Traffic Nomads, we understand that not all traffic is created equal. That's why we've developed SubVerticalization, a powerful new tool that allows you to get traffic only from publishers that suit your offer. With SubVerticalization, you can target your audience more effectively and increase your chances of converting visitors into customers.
How does SubVerticalization work? It's simple. When you create a new campaign, you just need to set the SubVertical for your offer. Our system will then automatically connect you with publishers who have had the best results in similar campaigns, from the same subvertical. This means you'll get traffic from the most relevant sources, with the highest potential to convert.

Whether you're promoting a product or a service, SubVerticalization can help you reach the right audience. By targeting your traffic more precisely, you'll get more qualified leads, more sales, and a higher ROI on your ad spend. Plus, with our easy-to-use platform, you can get started in minutes and start seeing results right away.
So what are you waiting for? Try SubVerticalization today and see the difference it can make for your business. Sign up now on the Traffic Nomads platform and start getting targeted traffic that converts.